Review: Reflections of a Late Bloomer
Performer: Debbie Kane Raymar, April 22, 2023
Pangea Restaurant, NYC
Musical Director/Arranger/Piano - Elliot Roth 
Drums - Jarrett Walser 
Bass - Lavondo Thomas 
Percussion - Jeff Kane
It is a u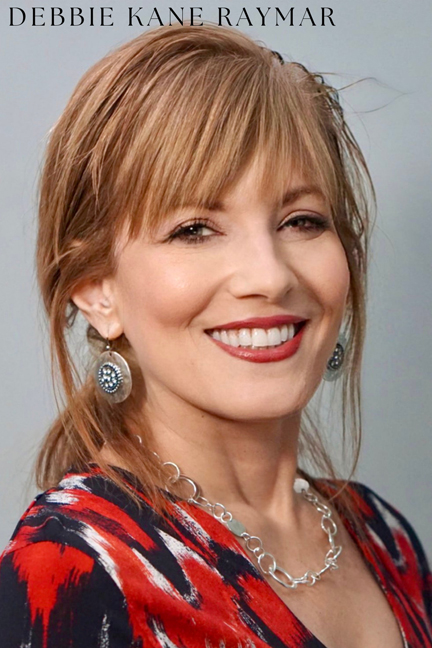 nique experience to be in Debbie Kane Raymar's presence. Not only is she an accomplished singer/performer, her background as an educator creates the character of a gentle teacher who guides and entertains us through the adventures of her life.  Her recollections were heartfelt and, I think, shared by most of the audience in "Reflections of a Late Bloomer."  In a brief monologue she shares a nostalgic observation "…when Amazon was a river" which humorously encapsulates our pre-digital decades.  I hoped this imbued the youngsters in the audience with compassion or at least intrigue for their elders without cell phones. 
Raymar's softness is a pleasant distraction that somehow compliments her repertoire of cool, gritty and bluesy songs.  Her sexy voice has an attractive rasp (imagine Bonnie Raitt and Rod Stewart's lovechild) which is perfect for 'The Snake' (Oscar Brown), 'I Put A Spell On You' (Screamin' Jay Hawkins) and 'Relax Max' (Al Frisch / Sid Wayne).  She interestingly (and gratefully) doesn't overplay the pathos in songs like 'This Bitter Earth' (Clyde Otis).  Rather, she appears to ride the experience comfortably, almost proudly, maybe because she's had the experience?
Debbie is modest and doesn't overindulge in the grind of the songs.  Like a star without the diva baggage, she allows the lyrics and melody to communicate the song's message with the assistance of her talented arranger/accompanist and occasional co-star, Elliot Roth.  There's an inviting relaxation about her performance, like a seasoned pilot who accepts turbulence as part of the job.  She honors a lovely memory of Singers' Space (weekly jams at Bar Thalia) where she honed her craft.  She then encouraged us with a quote by Judy Garland, to "Always be a first rate version of yourself," which she clearly demonstrates in this exemplary performance.
Sharon Fogarty writes musicals and is producing artistic director of https://www.makinglighttheatre.com/.